What Is DNow?
"DNow"stands for Disciple Now. So, a DNow Weekend is a Disciple Now Weekend. In its simplest form, a Disciple Now Weekend is a weekend retreat for a youth group. Chances are you do some form of a retreat with your students, right?
But there are a few distinctions that make DNow Weekends different from a normal retreat. DNow Weekends are an amazing time where a large portion of your church has the chance to play an important role in your students' lives.
If you're interested in some great DNow Resources, download the Free DNow Prep Kit.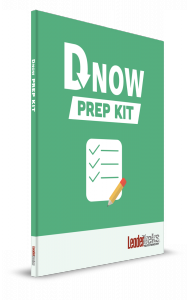 Components Of A DNow Weekend
While not every DNow Weekend is the same, here are a few of the core components that make them such an awesome environment for your students to grow spiritually.
Discipleship Oriented
Whereas some retreat weekends are more about getting away and hanging out (which is NOT a bad thing), DNow Weekends put a high premium on discipleship. There are Large Group sessions where a speaker can move the weekend's theme along from a big-picture perspective. And there are super-intentional Small Group times where students go deeper with their individual small group leaders. It's a focused time of spiritual growth and application.
Host Homes & Small Groups
"Host Homes" are a key feature of DNow Weekends. A host home is where a family in the church agrees to host a Small Group for the weekend. Many youth ministries will bring back former students to lead a Small Group, or use the weekend as an opportunity to plug-in prospective adult volunteers.
Regardless of who's leading the Small Group, the leader & the students will meet in the host home for Bible Study (when they aren't at the church for Large Group sessions, or other activities). They'll usually spend at least one night and will eat a few meals with the host home family. It's an AMAZING way to get a greater portion of your church involved in your ministry.
Church/Community Focused
While it's not the case in every single DNow Weekend, the vast majority of them take place at your church, as opposed to a retreat facility. Most DNow Weekends will see the Large Group Sessions occurring at your church, while the Small Group Sessions happen in host homes. It's an awesome way to create a real tie-in to your church and your city.
Service Opportunities
One of the coolest trends in DNow Weekends is the prevalence of churches using their free time to do some sort of mission project in their community. While giving kids a chance to just hang out and enjoy each other's company definitely has its place, a lot of churches have moved dedicating their free time on Saturday to serving the needy in their community. This puts an even greater emphasis on discipleship and helps students understand the importance of living out their faith.
You Can Do A Disciple Now Weekend and We Can Help!
So is a DNow Weekend the same as any other retreat?
In some ways, "yes." But it's so much more than that! By implementing these distinctives, you can put an emphasis on discipleship and start your own DNow tradition at your church.
What if I've never done a DNow Weekend but would like to? Can DNowStudies help me?
Of course we can help you! The tools and resources available with DNowStudies are designed specifically to help make your Disciple Now or Retreat Weekend much easier. PLUS, we'll be more than happy to have an initial conversation with you to offer any help beyond the tools DNowStudies has to offer. Give us a call, let us see where you want to go with it , and we'll be happy to help any way we can!